Writing for Life Workshops began from a simple discussion between two authors excited about the idea of putting on writing workshops in the San Francisco Bay Area given by highly acclaimed best-selling authors, screenwriters, and writing coaches.
As I spoke with best-selling author Davis Bunn three years ago, he expressed that he would love the opportunity to teach a multiday workshop on the writing craft apart from a huge conference setting. When I mentioned the idea to best-selling author James Scott Bell, he too wanted to offer his workshop in this region of California.
The Venue: Courtyard Marriott, Silicon Valley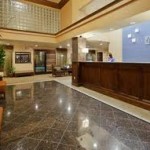 My idea was to provide an intimate and professional setting for great writing craft teachers to share their expertise and interact with their attendees. I joined with fellow best-selling author Geraldine Solon, who had been hosting one-day workshops in the Bay Area, and we decided on the perfect location and setting for these events: in the heart of Silicon Valley, offering easy access from the entire Bay region and close to three major airports for those flying in.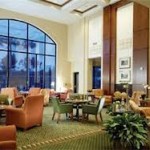 As a published novelist, professional writing coach, and copyeditor who teaches writing workshops and gives editing consultations at conferences, I have long dreamed of bringing great teachers and enthusiastic writers together in a quality venue with quality service. As we kick off 2013 with our first three intensive events, I hope you will join us and take your writing to the next level. These three great instructors bring decades of wisdom and experience to their workshop and have helped tens of thousands of writers hone their craft and find success in their writing journey.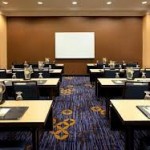 These workshops will benefit anyone seeking to learn how to be a great writer even if you are not "writing for life." But if you see yourself as a career writer and want to be the best writer you can be, continually eager to learn ways to improve your craft, then Writing for Life Workshops will provide just what you need. We hope you join us in 2013 for all our events!
~ Susanne Lakin