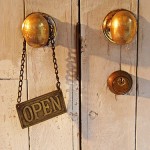 Registration is now open for all three of our upcoming writers' workshops held in the South Bay region of the San Francisco Bay Area!
If your New Year's resolution includes becoming the best fiction writer you can be, treat yourself to one of our workshops by highly acclaimed instructors! These three authors are the best of the best in the publishing and film industry. 
Do you see yourself as an author? Workshops will help you envision all you can be by challenging and equipping you for all your writing endeavors. Envisioning who we want to be—in every facet of our lives—is the first start to becoming that vision. As I mentioned in my blog last week on Live Write Thrive, for me, what helped me to reach my many milestones in record time was attending intensive writing workshops. I can honestly say, hands down, that the multiday workshops I took with the top writing instructors in the world propelled me into another, higher level. In fact, after the last lengthy workshop I took, I finally felt like I had "arrived." Not that I knew it all—not by any means, because we writers can just keep learning more and new technique. But I came away from the workshop realizing my writer's toolbox was filled to the brim with every tool I could even need for any work of fiction I would ever write. The realization pretty much blew my mind. If there is anything, in my opinion, that will help a writer accelerate and excel in his writing craft, it's learning firsthand from the best. And so, Writing for Life Workshops was birthed.
Here's the Lineup
Here is the lineup: James Scott Bell, June 28-30; Davis Bunn, September 14-15; and Michael Hauge, October 19-20. Check out 
Writing for Life Workshops' website
 for all the details and see what's in store for you. The best investment of time and money, in my opinion, beyond any other possible expenditure, is to learn from the masters. These men have taught tens of thousands of writers around the world, and for the first time ever they will be holding these multiday workshops in the Bay Area. When people ask me what's the one thing I would advise an aspiring writer to do to become the best writer she can be, I always answer, "Attend a great writing workshop."
Registration for all three workshops is now open. And to celebrate, we are having a week-long registration party with prizes! All who register during the first week for any event will be entered into a drawing at the close of the week to possibly win signed books, editing services, free consultation with the presenters, and even a Kindle Paperwhite! The more people register, the more prizes will be added to the pot. Winners will receive their prizes at the conference they attend (granted minimum attendance is reached).
These workshops include a buffet lunch and lots of goodies and will be hosted at the Courtyard Marriott in Newark, CA. The hotel is also providing discounted rooms for attendees. Note, too, that by registering early, you will get a great early bird price. So tell all your writer friends and sign up! You won't regret it, and you will learn more things in just a few short days than you might ever learn in years. Be sure to also sign up for the newsletter to be kept up to date on all the news and events!
I hope you will make it your resolution to become the best writer you can be, and will consider joining us in the Silicon Valley this year to learn from the best of the best. Do you want to write for life? Do you want to take your writing to a higher level, learn how to write for commercial success, and reach the heart of your reader? Then make the commitment to start thinking and living like the author you dream of being.