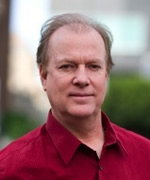 WRITING FOR LIFE WORKSHOPS PRESENTS Best-selling author and writing instructor
JAMES SCOTT BELL
Friday June 28th-Sunday 30th 2013
Next Level Fiction Seminar
"In one weekend I'll teach you more secrets about writing novels that sell than most writers will learn in years of trial and error. And I'll help you take your current project to the next level."
"I needed advice before I tried to write a novel. The usual axiom—write what you know—wasn't helpful. So I turned to James Scott Bell. He taught me how to structure a great entrance—the equivalent of gliding down a spiral staircase in a wedding gown—and how to keep the next 400 pages from becoming as hopelessly tangled as the crumpled papers and wads of gum in my old desk. My novel sold.
—Sarah Pekkanan, author of The Opposite of Me
Take your fiction to the next level with acclaimed author and writing instructor James Scott Bell this summer!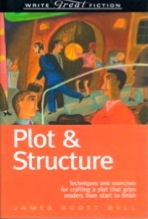 This intensive three-day event is a first for James Scott Bell! James will give this workshop in Newark, in the heart of Silicon Valley in the San Francisco Bay Area, at The Courtyard Marriott. Those who have taken his workshops and classes give high praise for his deep, concise instruction and expertise. His professional manner and astute understanding of the writing craft will help you broaden your knowledge and give you excellent tools to add to your writers' "toolbox."
During these three full days of lecture, writing exercises, and Q & A, you'll be challenged in practical hands-on work while learning advanced writing techniques. James Bell will teach you insights and skills that will help you succeed in today's publishing environment and create a novel that readers will love.
Door prizes and a drawing for free signed books and editing services will be part of the fun!
Workshop Details:
The Marriott Courtyard, Newark, CA
34905 Newark Blvd., Newark, CA 94560
510-792-5200
June 28-30, 2013
Lodging
The Marriott has extended the cutoff date for discounted rooms through June 13! Be sure to reserve yours at the discounted rate available to our participants for $84 a night plus tax up for any nights between June 27–29.
Hotel Reservations – code M-ORC2OB or refer to Writing for Life Workshop Room Block.
Contact either 1-800-321-2211 or 510-792-5200 to book your room.
Or book online with ResLink! here. (this is a direct link to the event rooms held by the hotel)
Lodging is not included in the workshop price. Attendees must make their own room reservations at the hotel.
This workshop is ideal for you if you're
a writer with a novel-in-progress or with one or more completed novels
a published author wanting to rise from the midlist and/or improve your skills
a writer who has been writing fiction for some time and writes at an intermediate level or higher
a screenwriter or a playwright looking to improve your writing craft
an aspiring writer wanting to learn the best-kept secrets of writing fiction
Tentative Schedule:
Friday: On-site registration 8 AM–8:45 AM
Friday-Sunday:
Class: 9:00 AM–12:30
Lunch: 12:30 PM-1:15 PM (included in price)
Class: 1:15–5:00
A sampling of what you'll learn in 3 power-packed days: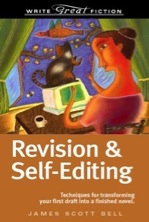 The 7 Critical Success Factors of Fiction, and how to put them to work in your novel
The single-most important secret of page-turning plots
How to plot with perfect structure every time
The 13 signpost scenes
How to create "jump off the page" characters
Secrets of scene writing that guarantee suspense
The 8 essentials of great dialog and the 12 tools to get there
The secret of "voice" and how to develop your own
The one plot element most writers miss
The one crucial element that applies to every scene of your book
How to bond a reader with a character so they have to finish your novel
Do you know how a misunderstanding of "character arc" might actually be hurting your story? Do you know why the concept of "inciting incident" is confusing and what might be a more powerful replacement? Would you like to learn an actual process for mining irresistible stories out of your writer's mind?
Well, come take this amazing workshop and find out!
For those interested in self-publishing, Jim says: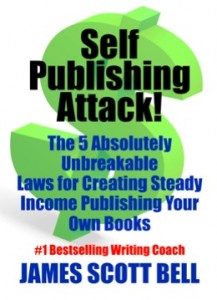 "Maybe you're thinking about forgetting traditional publishing and going straight to the consumer with your e-books. Well, the same techniques that go into selling a novel to a big company are just as essential when you go indie. They are, in fact, exactly what you need if you want to build a career as an independent author. So I will also include a short module in the workshop called The 5 Keys to Building an E-career. That way you'll have all options available to you as a writer."
Registration fee includes: Three full days of writing instruction and exercises; buffet lunch each day; registration materials (including a padfolio, pens, neck badge, and other cool items); entrance in drawings to win books, editing services, chocolate, and other goodies; and all handout materials.
Registration Rates:
The cost of the three-day workshop is as follows:
Early Bird rate: $425 if registered before April 1, 2013
Early Bird rate for members of CWC (CA Writers Club) or ACFW chapters: $405 (You must provide the name of the chapter/region you belong to) if registered before April 1, 2013
Regular Rate: $460 April 1–June 21. Registration closes June 14.
Fees must be paid in full at the time of registration.
Cancellation Policy:
You may cancel for a full refund less a $50 processing fee before May 25, 2013.
Attendees who cancel May 25, 2013 or later will not be given any refund unless someone on the wait list takes their place (full refund less $50).
If the workshop is full at the time you try to register, you can put your name on the wait list and we will contact you ASAP if a space becomes available.
For more information, please send us an e-mail at writingforlife@gmail.com or call 530-200-5466 8 AM-4 PM Pacific Time.
Here's what participants of James Scott Bell's workshop have said:
"I had a novel with problems I didn't know how to solve. After James Scott Bell's class, I knew the solutions. This was easily the most practical writing class I ever attended. I sold my novel using what I learned." —Darrell James, author of Nazareth Child
"Time well spent. I expect this seminar to inform my writing for years."—Jerry B. Jenkins, best-selling author of the Left Behind series.
"I am inspired by Bell's enthusiastic approach, and impressed with his numerous, helpful insights into the craft of storytelling."—Bill Marsilli, screenwriter
"I highly recommend James Scott Bell and his ability to break down the secrets of screenwriting and novel writing into manageable pieces. His plot and structure expertise really explains the essential elements in practical and understandable terms. And as a bestselling novelist himself, he speaks from experience." —Cheryl McKay, Screenwriter, The Ultimate Gift & coauthor of Never the Bride: A Novel
"Jim uses his sense of humor and years of wisdom to bring you practical instruction in the art of story. You'll come away with tools you need to get started or get better, and—more importantly for most writers—the inspiration to get it done." —Andrea Nasfell, Screenwriter, What If . . .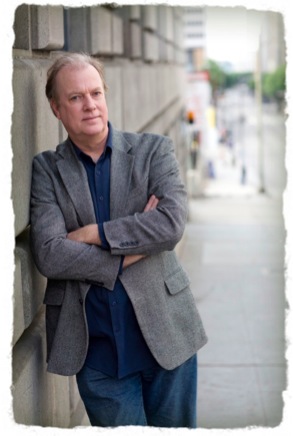 James Scott Bell is the author of the #1 best-selling writing book Plot and Structure, as well as four other best sellers on the craft: Revision & Self-Editing, The Art of War for Writers, Conflict & Suspense, and Writing Fiction for All You're Worth. Along with numerous best-selling thrillers, James has worked as a screenwriting consultant and book doctor with a small number of handpicked clients on movie and novel projects. He has taught writing at Pepperdine University and at conferences in the US, Canada, and UK. For more information on James Scott Bell, visit his website!