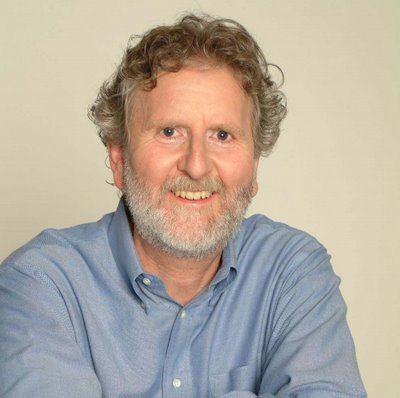 Notice: This event has been cancelled. A new date has not yet been arranged, but we will post when that happens.
Hollywood story expert and script consultant MICHAEL HAUGE
Saturday October 19-Sunday 20, 2013
Advanced Story Mastery
Hollywood story expert Michael Hauge presents the essential components of storytelling for film and fiction writers in this intensive 2-day event never before held in the San Francisco Bay Area.
"No one is better than Michael Hauge at finding what is most authentic in every moment of a story."
—Will Smith, actor: Men in Black, The Pursuit of Happyness, I Am Legend
If you haven't taken a workshop with Michael Hauge, be prepared to be blown away by this innovative approach to story mastery.
This unprecedented event for screenwriters and fiction writers of all genres expands on Michael's principles of The Hero's 2 Journeys, applying them to novels, adaptations, studio blockbusters, independent films, and episodic TV series.
Michael has coached writers, producers, stars, and directors on projects for Will Smith, Julia Roberts, Jennifer Lopez, Kirsten Dunst, Charlize Theron, and Morgan Freeman, as well as for every major studio and network. He also works extensively with Hollywood executives, producers, agents, and managers, helping them sharpen their story and developmental skills.
Whether you're new to Michael's approach or have taken one of his previous workshops or heard him lecture, this special event will present deep concepts of structure, character arc, and the exploration of identity and essence. In addition, you'll learn advanced methods for eliciting emotion in your readers or audience.
During these two full days of lecture and writing exercises, you'll be challenged in practical hands-on work while learning advanced writing techniques. Michael will give you insights and teach you skills that will help you succeed in today's publishing environment and create a masterful novel or screenplay.
This workshop is best for:
Screenwriters and filmmakers of any level
Writers with a novel-in-progress or with one or more completed novels
Published authors wanting to rise from the midlist and/or improve their skills
Writers who have been writing fiction for some time and have had their work critiqued and feel they write at an intermediate level or higher
Workshop Details:
The Marriott Courtyard, Newark, CA
34905 Newark Blvd., Newark, CA 94560
510-792-5200
October 19-20, 2013
The Marriott is offering a discounted rate to our participants of $84 a night plus tax for either/both nights of Friday October 18th–Sunday October 20th, up until September 20.  Use hotel reservations code M-RARKV4
Contact either 1-800-321-2211 or 510-792-5200 to book your room. Or you can also book directly using ResLink! here.
Lodging is not included in the workshop price. Attendees must make their own room reservations at the hotel.
Tentative Schedule:
Saturday: On-site registration opens 8 AM–8:45 AM
Saturday-Sunday:
Class: 9:00 AM–12:30
Lunch: 12:30 PM-1:15 PM (included in price)
Class: 1:15–5:30
Here are some of the story mastery topics covered in this intensive two-day workshop:
The power of high concept
The single most important component of any love story
The secret to seducing the reader in the first ten pages
The 5 types of opening sequences
The 10 components of a well-written scene
The 8 steps to a powerful pitch
The 16 structural tools for maximizing emotion
The comparison of novel structure to movie structure
The key principles of adapting novels into film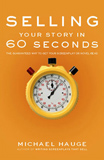 In addition to numerous film and fiction examples of the principles he presents, Michael will offer in-depth analyses of both a recent successful film and hit TV series episode.
"There are five essential books that every person who wants to write screenplays should read. One of them is Writing Screenplays That Sell, and the other four don't matter."
—Terry Rossio, Cowriter: Pirates of the Caribbean, Shrek
Registration fee includes: Two full days of writing instruction and exercises, lunch both days, registration materials and all handout materials (including a padfolio, pens, neck badge, and other cool items), raffle tickets for the drawing to win books, editing services, chocolate—and one lucky person will win a free one-hour consultation with Michael!
Registration and Cancellation Information:
The cost of the two-day workshop is as follows:
• Early Bird rate: $325 if registered before July 1, 2013
• Early Bird rate for members of any CWC (CA Writers Club) or ACFW chapter: $295 (You must name the chapter/region you belong to) if registered before July 1, 2013
• Regular Rate: $360 July 1–October 4. Registration closes October 4.
• Fees must be paid in full at the time of registration.
Cancellation Policy:
You may cancel for a full refund less a $50 processing fee before September 16, 2013.
Attendees who cancel September 16, 2013 or later will not be given any refund unless someone on the wait list takes their place (full refund less $50).
If the workshop is full at the time you try to register, you can put your name on the wait list and we will contact you ASAP if a space becomes available.
For more information, please send us an e-mail at writingforlife@gmail.com or call 530-200-5466 8 AM-4 PM Pacific Time.
 "Michael Hauge's wise and humane approach to story and character development is the only one that consistently works for me."
—Bob Fisher, Cowriter: The Wedding Crashers
"Michael Hauge's principles and methods are so well argued that the mysteries of effective screenwriting can be understood—even by directors."
—Phillip Noyce, director: Patriot Games, Clear and Present Danger
"One of the few authentically good teachers out there. Every time I revisit my notes, I learn something new or reinforce something that I need to remember."
—Jeff Arch, Screenwriter: Sleepless In Seattle, Iron Will
"In a field choked with alleged 'script doctors,' Michael Hauge remains the surest, most sensible alternative. When I pick up the phone for help, he's the call I make."
—Shane Black, Screenwriter: Lethal Weapon 1 & 2, The Long Kiss Goodnight
"In the four or five years I've been in the writing community, Michael's take on writing is the only one that actually made me think differently—and better—about how to write a book. And our chapter has doubled in size since he was here. Still our best speaker ever!"
—Multiple RITA-award-winning author Kristan Higgins: All I Ever Wanted, The Next Best Thing
Michael is the best-selling author of Selling Your Story in 60 Seconds: The Guaranteed Way to Get Your Screenplay or Novel Read, as well as the new 20th Anniversary Edition of his classic book Writing Screenplays That Sell. He has presented seminars and lectures to more than 60,000 participants worldwide. For information on his consultation services, products and lecture schedule, or to contact Michael directly, go to his Story Mastery website here.