Saturday September 14th-Sunday 15th, 2013
WRITING FOR LIFE WORKSHOPS PRESENTS INTERNATIONAL BEST-SELLING AUTHOR DAVIS BUNN
PROSE IN MOTION: CRAFTING FICTION FOR COMMERCIAL SUCCESS!
How can writers craft their fiction so it sells—without selling their soul? Is there a secret to fashioning a novel so it will hit the best-seller lists? Davis's huge success— with seven million copies of his novels sold—attests that he knows what it takes.
This unprecedented event for intermediate fiction writers of all genres featuring international best-selling author Davis Bunn will go deep into the technique and structure needed in your fiction to make it grab the attention of publishers and readers.
Here are just a few exciting topics Davis will cover in this two-day intensive:
First line, first paragraph, first page: how to create a winning first impression
How to make "point of view" your ally
Right-brain energy: how to transform the outline process into a vital experience
Creating a pitch and premise that sell
Plotting, subplotting, and the interweaving of successful scenes
Upping the ante: the discipline of daily output and how to maintain the emotional and story threads
The three-thousand-year legacy: How understanding the Heroic structure and Post-modern story can work to your advantage
The wonder of three dimensions: How to create characters and dialog that leap off the page
After writing novels for nine years and completing seven novels, Davis Bunn finally sold a manuscript (which hit the best-seller lists). Davis has now been a full-time novelist for over twenty years, but his journey to success prompts him to help other writers avoid the pitfalls that slowed his own entry into the professional writing arena and teach with passion about the writing craft. In particular, he focuses on how writers can improve their skills in a way that can make their books marketable without compromising their art and creativity.
Workshop Details:
The Marriott Courtyard, Newark, CA
34905 Newark Blvd., Newark, CA 94560
510-792-5200
September 14-15, 2013
Tentative Schedule:
Saturday: On-site registration opens 8 AM–8:45 AM
Saturday and Sunday:
Class: 9:00 AM–12:30 PM
Lunch: 12:30 PM-1:15 PM (included in price)
Class: 1:15–5:00 PM
Accommodations and meals:
Registration fee includes: Two full days of writing instruction and exercises, lunch each day, registration materials (including a padfolio, pens, neck badge, and other cool items), raffle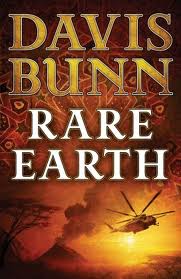 tickets for the drawing to win books, editing services, chocolate and other goodies, and all handout materials.
The Marriott is offering a discounted rate to our participants of $84 a night plus tax for either/both nights of September 13th and 14th up until August 22, 2103. Hotel Reservations – code M-P11X0E or refer to Writing for Life Workshop Room Block.
Contact either 1-800-321-2211 or 510-792-5200 to book your room.
Or book online with ResLink! here (This is a direct link to the event rooms held by the hotel)
Lodging is not included in the workshop price. Attendees must make their own room reservations at the hotel.
Registration and Cancellation Information:
The cost of the two-day workshop is as follows:
Early Bird rate: $315 if registered before May 1, 2013
Early Bird rate for members of any CWC (CA Writers Club) or ACFW chapter: $295 (you must provide the name of the chapter/region you belong to) if registered before May 1, 2013.
Regular Rate: $360 May 1–August 31. Registration closes August 31.
Fees must be paid in full at the time of registration.
Cancellation Policy: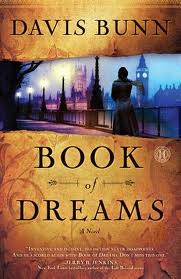 You may cancel for a full refund less a $50 processing fee before August 10, 2013.
Attendees who cancel after August 10, 2013 will not be given any refund unless someone on the wait list takes their place (full refund less $50).
If the workshop is full at the time you try to register, you can put your name on the wait list and we will contact you ASAP if a space becomes available.
For more information, please send us an e-mail at writingforlife@gmail.com or call 530-200-5466 8 AM-4 PM Pacific Time.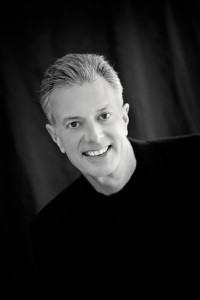 About Davis Bunn: His titles have sales in excess of 7 million copies in 16 languages. He has appeared on numerous national best-seller lists, and his books have been main or featured selections with Doubleday Book Club, Literary Guild, Mystery Guild, Word Book Club, Guideposts, and Crossings Book Club. Davis serves as writer-in-residence at Regent's Park College, Oxford University, and has recently been named lecturer in Oxford's new creative writing program.
In January 2011 Davis was contracted to write a film script, Unlimited, which completed filming in summer 2012 and is slated for release in September 2013. Since then he has served as story consultant on a second feature film entitled Redemption that just completed filming, and has been contracted to write two further feature-film screenplays based on his novels.