How would you like to master scene structure in three days?
Or learn to build fantasy worlds that readers will love?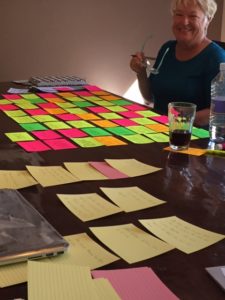 Our intensive boot camps and retreats are like no other. We pair intensive instruction with relaxation and fun. Great food and fellowship, small groups and personalized attention, professional help and critiquing to master the craft of fiction writing.
All our boot camps and retreats are set in beautiful areas in California, perfect places to enjoy nature, clear your head between sessions, and be inspired to write.
New to 2020!
In 2020, at the clamoring requests of former attendees, we are planning some all-genre retreats with a great format. Mornings are intensive instruction, and afternoons you'll work on your novel. Instructors will be on hand to give you one-on-one help. Imagine writing your scene and you're not sure if it's working. All you have to do is yell, "Hey," and someone will come over and work with you. Or if you want to read a passage you wrote, you'll have a dozen or more eager listeners ready to give you constructive feedback.
It's like having your own critique team and writing coach living in your house with you (except you don't have to cook and clean for them or stress about kicking them out when they've overstayed their welcome).
Whether you stay in one of the vacation homes with the instructors and some of the other attendees or you procure lodging nearby and come "hang out at the house," we all gather like family (but without the drama) to write, chat, eat, socialize, brainstorm, go out to dinner, take walks–some of us have even taken local yoga classes together! It's rare for writers to get to spend days with a small group of creative people, all working on their novels together. Try it! You might like it.
Your instructors have years of experience in writing, pitching to agents, publishing (traditionally and self-publishing), marketing, and building author platforms. In addition to helping you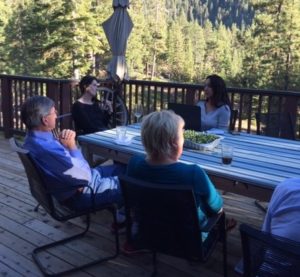 with your novel, we hold additional free sessions these various concerns of a writer's career and are happy to answer your questions and help evaluate your online presence and what your next steps might be in your writing journey.
Click on the events you're interested in, and register!
Space is limited, so book your spot in one of our boot camps today!
Come immerse yourself in a beautiful setting, with supportive writers in an intimate small group, and take your writing to the next level!