What these boot camps are all about . . .
Writing for Life Workshops boot camps are designed to create an intimate, personalized intensive writing experience for those serious about mastering the craft of writing and self-publishing. Our 2- and 3-day boot camps are held in various locations (presently in California, US, only), chosen to provide an environment conducive to creativity as well as rejuvenation.
Rather than sit in a stuffy, impersonal room at a ginormous conference where you know no one, you can brainstorm your novel or work on your platform in a stimulating and uplifting space that is safe, welcoming, and accepting. Leave your fears, self-doubt, and negative thinking by the wayside, and remember what it was like when you were young to be freely creative without judgment from within or without.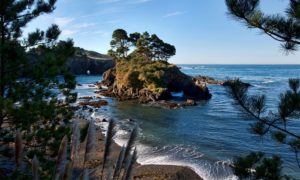 We've found that digging in to work hard in a creative pursuit is greatly enhanced by beautiful environs. Deep sessions that tax your brain are offset by walks in nature and soaking in peaceful surroundings. We encourage you to consider your boot camp an opportunity for a "write-cation."
Plan to stay extra days. Bring your spouse. Do some sightseeing, or just relax and unwind from the daily grind. Visit a place you've never been. Or return to a place you love. If you'd like to suggest a locale for one of our boot camps, please do!
We've found that attendees working in small, supportive groups experience high productivity and a stong flow of creativity. Dedicating time to improve your writing chops or immerse yourself in marketing methods without the distractions of your usual life routine gets your creative juices flowing. Participants in our boot camps have expressed amazement at how much they can get done on their projects—and how much they learn—in three full days in such a stimulating environment.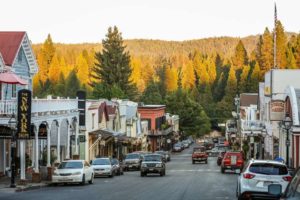 The Scene Mastery and Plotting Madness boot camps are taught by two very enthusiastic writers/writing coaches who love to teach. While we work hard during our sessions, we also have a lot of fun, drink a lot of coffee, eat chocolate, go out on the town together, and laugh. We want writers to feel welcome, relaxed, able to share without being judged, and get honest and productive feedback from other participants.
We honor all voices and all stories. We are all about nurturing—stories and writers' souls.
Here are some comments from previous attendees:
"I've studied at writers' conferences and workshops in the past, but Susanne's boot camp was the most helpful and productive experience I have had the pleasure to attend."~ Mark Gredler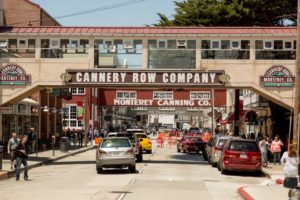 "The boot camp was a great opportunity to have uninterrupted time to plot my novel. Susanne is so knowledgeable and freely shares info and material. I highly recommend it!" ~ Margaret Austin
"The Plotting Madness boot camp was a great experience for me. It was an intense three days of instruction, group interaction, and exercises designed to help lay out and plot my next book idea. It did just that." ~ Don Sheagley
"This was my second workshop put on by C. S. Lakin She is a terrific teacher and writes the best 'how to write' books on the market. Getting to work with her in person is an amazing experience. I highly recommend her workshops for anyone who really wants to learn how to write and to get a chance to work directly with a great teacher and a room full of very talented writers." ~ Ed Markel
"Attending the Plotting Madness boot camp was amazing. I thoroughly enjoyed it and came away with a completed outline for my novel. I recommend it for writers of all levels." ~ Linda Childers
"Susanne and Catharine were incredibly helpful in distilling the components of plotting a novel. They were personable, patient, and energetic. I am going back home totally inspired!" ~ Lori Shuck
"I arrived with a sliver of a concept, and I left with an outline of a great story. I highly recommend the boot camp!" ~ Peter J. Ryan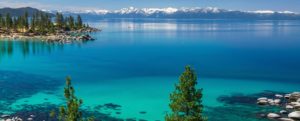 "Come with ideas about your story premise, characters, and plot, and experience story plotting at its finest. C. S . Lakin provides professional and unselfish feedback to propel you on your way to writing a great novel!" ~ Carol Hill
"I don't have enough superlatives to describe how valuable this experience was to me. Thank you, Susanne." ~ Tim O'Neill
"I am so glad I found C. S. Lakin. Her books and boot camp have taken me to the next level as a writer, and I do not give praise lightly." ~ Edward Buatois
"Susanne's Scene Mastery Boot Camp provides the nuts and bolts of building a well-crafted scene. If you want a deep dive into what makes a scene really pop, immerse in this course. You will want for nothing in this course." ~ Kari Bovee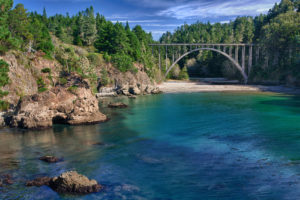 "I can't recommend this boot camp more! The environment, the coaching, the participants, the content—perfect! Susanne and Catharine were fun, knowledgeable, and really made sure everyone was successful. I left feeling much clearer and more confident in my plotting. I'll be back!" ~ Shama Besley