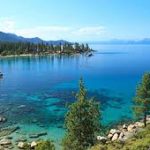 Fantasy and World-Building Retreat


September 28, 2020 - October 4, 2020




12:00 pm - 5:00 pm
If you write fantasy, sci-fi, or any type of novel that requires creative world-building, this retreat is for you!
Your three instructors are multipublished fantasy authors (more than thirty titles between them), and they'll be on hand to help you with your novel as you learn and write during this intensive week at beautiful South Lake Tahoe.
Though the focus will be on fantasy word-building, fiction writers of any genre will benefit from the targeted morning instruction as well as personal help and group critique of your scenes.
Here's what you can expect:
Monday-Friday mornings, 9 a.m. – 12  p.m. are direct instruction. Afternoons you'll be writing, and we will be around to help (1 – 4 p.m.)
Monday: World-building techniques, dos and don'ts. No info/backstory dumps. Deep POV.
Tuesday: Scene structure and balance of elements (backstory, world-building, dialogue, narrative, action).
Wednesday: Sharing scenes and cross-critiquing. Character arc and development.
Thursday: Sharing more scenes (rewrites, etc.). Microtension and inner/outer conflict and stakes.
Friday: Help with whatever writers need and want.
Saturday: Free day to play, hike, go to the lake, work on your writing.
Cost: $575 per person for five days of instruction and one-on-one help (personal consultations and critiques can be scheduled during the retreat at $60/hr additional). Register early to get an earlybird discount. Space is limited!
You have the option of arranging your own lodging nearby and attending the day sessions. We do a meet-and-greet on Sunday Sept. 28 from 4 – 6 p.m. If you would like to stay in the gorgeous house we rent, you are required to rent the room for all seven nights (Sunday Sept. 27, checking out Sunday morning Oct. 4).
Rooms: $250/night single ($280 if bringing an extra person). Space is limited (will depend on the house we rent). We always rent a gorgeous, spacious house with plenty of places to write, a hot tub, decks, hiking trails out the door, fireplaces, and so much more. If you want to stay at the house, you must book seven nights, from Sept. 27 Sunday (we check in at 4 p.m.) to Sunday morning checkout on Oct. 4.
Coffee and Lunch included (snacks, drinks, etc. also included). Those staying at the house have full use of the kitchen to make breakfast and/or dinners. We create a homey, welcoming enviroment for writers to hang out, socialize, and be creative. Attendees who stay elsewhere can make themselves at home during the week as we all work together to write great novels!
Private one-on-one consultations can be scheduled with any or all of the three instructors while you are there for only $60/hr additional fee.
Nowhere else will you get such personalized attention and professional help with your novel.
Your Instructors: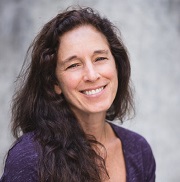 Susanne (C. S.) Lakin is a writing coach, copyeditor, award-winning blogger, and author of more than thirty books, fiction and nonfiction. Her blog, Live Write Thrive, features more than 2 million words of instruction in novel-writing craft, insights into book marketing, and tips on the writing life. Her Writer's Toolbox series of books goes in depth into the craft of writing novels and being a productive and proficient writer. She teaches writing workshops around the US, as well as speaks and facilitates at writers' conferences.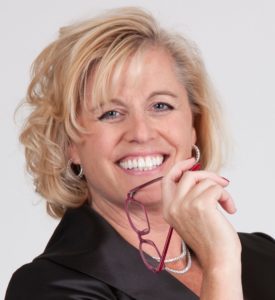 Catharine Bramkamp is a successful writing coach bringing her clients from idea to published book and beyond.  She has written 17 novels and 3 books on writing.  Her poetry appears in over a dozen anthologies including And The Beats Go On (she was editor as well) and the chapbook Ammonia Sunrise(Finishing Line Press). Her current book, Don't Write Like We Talk, is based on her co-producer experience creating 200+  episodes  of the Newbie Writers Podcast.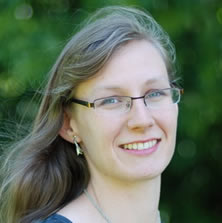 Rachel Starr Thomson
 is the author of more than 30 novels, short stories, and nonfiction books. Her best-selling Seventh World triology series is a favorite of fantasy readers. She spent many years working as a professional freelance editor and writing coach and loves to help writers learn and master the craft of writing. Rachel lives in the beautiful Niagara Region of southern Ontario, Canada, just down the river from the falls, and is the oldest of twelve siblings.
Venue Website: https://www.vrbo.com/321073
Address:
South Lake Tahoe
,
California
Description: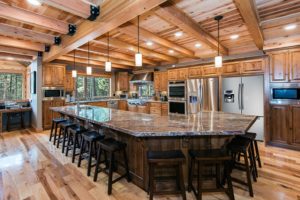 This 8 bedroom gorgeous home is our favorite place to hold retreats in South Lake Tahoe. It's on the Nevada side, just past Stateline, where you can find lots of shopping, restaurants, and casinos for entertainment. The house is situated in a quite neighborhood with hiking trails right out the door.
The house has many spacious places to sit and write, numerous fireplaces and decks, a hot tub overlooking the forest, and is beautifully appointment with a fully equipped kitchen.
The island and bar create a great open floor plan for cooking, socializing and dining.
To book a room in the house, select the housing option on the reservation form (reatreat attendees must also book the retreat registration) or email us at writingforlifeworkshops@gmail.com. A private room with a private bath is only $250/night, and that includes coffee, drinks and snacks, and self-serve lunch!
Spouse/partner can come too for an additional $30/night each.