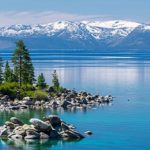 Scene Mastery Boot Camp ~ South Lake Tahoe


September 29, 2019 - October 3, 2019




4:00 pm - 5:00 pm
Register here for our 2-day Mini Scene Mastery Boot Camp intensive in beautiful South Lake Tahoe, California. Once you register, we'll be sending you some emails over the weeks before the boot camp with information about your homework assignments, and materials to study. Instead of the usual 3-day boot camp, we are tacking this directly onto the end of the plotting boot camp (but you don't have to register for that camp to take the scene mastery camp). This 2-day intensive will involve working on your scenes and getting a lot of personalized help. And it's only $100!
If you are interested in booking a room in the private home we rent, contact us at writingforlifeworkshops@gmail.com. Rates vary per room. Spouses/partners are welcome with an additional minimal cost per night. Attendees staying at the house are provided full gourmet breakfast. All attendees are provided coffee, snacks, and buffet lunch. Consider pairing this boot camp with our Plotting Madness Boot Camp
earlier in the week!
Come join us and master scene structure!
Venue Website: https://www.vrbo.com/321073
Address:
South Lake Tahoe
,
California
Description: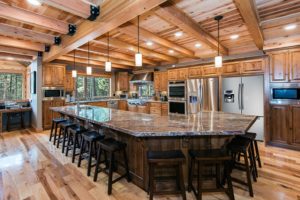 This 8 bedroom gorgeous home is our favorite place to hold retreats in South Lake Tahoe. It's on the Nevada side, just past Stateline, where you can find lots of shopping, restaurants, and casinos for entertainment. The house is situated in a quite neighborhood with hiking trails right out the door.
The house has many spacious places to sit and write, numerous fireplaces and decks, a hot tub overlooking the forest, and is beautifully appointment with a fully equipped kitchen.
The island and bar create a great open floor plan for cooking, socializing and dining.
To book a room in the house, select the housing option on the reservation form (reatreat attendees must also book the retreat registration) or email us at writingforlifeworkshops@gmail.com. A private room with a private bath is only $250/night, and that includes coffee, drinks and snacks, and self-serve lunch!
Spouse/partner can come too for an additional $30/night each.