FAQs:
How much fiction writing experience do I need to have to attend?
Any fiction writer at any stage can benefit from mastering plotting and scene structure! However, if you've never written any fiction or you're just considering writing a novel, these boot camps may be too advanced for you.
What's the schedule like?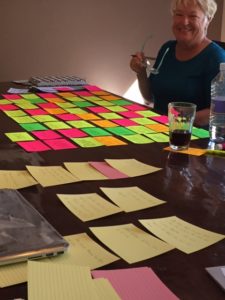 We have a meet-and-greet on the afternoon before the boot camp, 4 – 6 p.m. at a fun location where we can eat, drink, and schmooze. First thing Monday morning, we get together around 8:30 for coffee and start digging in at 9 a.m. Aside from a one-hour noon-1 p.m. lunch break, the boot camp runs all day, three days in a row, until 4 p.m. Those who want to can stay for an additional hour to engage in informal critique sessions. (The Self-Publishing Camp runs 2.5 days with a bit different schedule. More info HERE.)
Will there be homework?
Yes. You'll have advance homework to do before coming to the boot camp. And you'll have homework each night. Yes, it's a boot camp, so you'll be doing a lot of work!
I'm an introvert. Will I be forced to talk?
In order for everyone to benefit, we encourage all attendees to share feedback, ideas, opinions, all done in a supportive no-stress, non-critical environment. We believe rather than setting a lot of rules that make writers feel self-conscious and intimidated, a relaxed, fun, and lighthearted approach is the ticket to creativity (that, and a lot of chocolate and coffee)!
In the scene boot camps, you will be asked to read and discuss your own scenes—and be willing to hear others' ideas. That doesn't mean you have to agree with all the advice you're given. Don't let worry and fear of criticism hold you back from getting the help you need. In the plotting boot camps, you'll be sharing your plot ideas and welcoming suggestions (and giving them).
Who will be teaching this boot camp?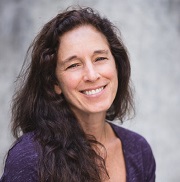 The dynamic duo, C. S. (Susanne) Lakin and Catharine Bramkamp, will be your instructors. Susanne and Catharine are both professional writing coaches and published authors. You can read about them at their websites: Live Write Thrive and The Story Coach and at both authors' Amazon Author Pages.
Susanne is a freelance copyeditor and teaches workshops around the country and on her online school (cslakin.teachable.com). Her award-winning blog has more than two million words of instruction on novel-writing craft, and she often guest blogs on top writing sites. She is presently the fiction track coordinator for the prestigious San Francisco Writers' Conference. She has about 30 books published, novels and nonfiction, many of which have hit the best-seller lists in the US and abroad.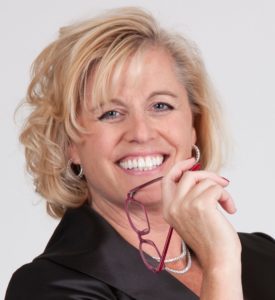 Catharine is an expert in social media (yes, she actually holds a degree in that field!), and she loves to wear her social director hat at the boot camps! She has written 17 novels and 3 books on writing.  Her poetry appears in over a dozen anthologies including And The Beats Go On (she was editor as well) and the chapbook Ammonia Sunrise(Finishing Line Press). Her current book, Don't Write Like We Talk, is based on her co-producer experience creating 200+  episodes  of the Newbie Writers Podcast.