Scene Mastery Boot Camps
Scenes are the heart of novels. There are so many different types of scenes, and so many ways you can write a scene. So how do you decide? Is there a method that works? What's the process to creating a great scene, step by step?
At this intensive three-day boot camp, we'll be looking at all the steps needed to take to craft the perfect scene. We'll be looking at the different types of scenes you can write as well as what kinds of scenes are best for specific places in your story.
Genre plays an important part in the style and makeup of a scene, and we'll also be looking at your writing style and character voice to help you make every word count.
Come prepared to work on your scenes for your novel while at this boot camp, as well as help others with their scenes.
Scene-writing is one of the most challenging and difficult aspects of writing fiction. Not only are there countless ways to write a scene, novelists must consider a myriad of factors when brainstorming a scene. Some of these include:
Where does this scene fall in the overall story? Scene types found at the start of a novel are much different than ones in the middle or at the climax.
What type of scene does this need to be? Low- or high-energy? A processing scene, an action scene, or a combination of both? This choice is informed by the scenes coming before and after and, again, where in your story this scene will take place.
What is the purpose and high moment of the scene and why? Every scene must serve a particular purpose in the plot, and the action of a scene must build to a key moment at the climax.
What specific emotional response should this scene evoke in my reader? Writers must be fully aware of what emotional response they aim to evoke in their reader, and effectively accomplishing this is no easy task.
How should my scene be structured? Issues of POV, voice, and writing style come into play when it comes to structure.
How can I showcase the specific stage of my character's arc in this scene? The character arc plays out across a novel, so every scene must take in consideration where the character is at this moment of the transformational journey.
These are just some of the components of great scene structure that are examined in this intensive and intimate scene-mastery boot camp.
All our boot camps are set in beautiful areas ideal for vacationing. Turn your trip into a "write-cation" and spend extra days in the area to enjoy and relax!
Space is limited to 20 participants. Book early to get a discounted rate!
This workshop is ideal for you if you're
a writer with a novel-in-progress or with one or more completed novels
a published author wanting to rise from the midlist and/or improve your skills
a writer who has been writing fiction for some time and writes at an intermediate level or higher
an aspiring writer wanting to learn the craft of writing fiction
Scene Mastery Boot Camps for 2019:
Here are the Scene Mastery Boot Camps for 2019. Choose the one you want to attend by clicking on the Register button. That will take you to our events page, where you can find the specific event you want to attend.
May 5 – 9, 2019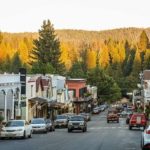 Nevada City, CA ~ Learn scene mastery set against the backdrop of this historic California gold mining town. Set against the Sierras, you'll enjoy quaint shops and restaurants, away from the hustle of big-city life. Take a drive through the Yuba River Canyon or hike on the Emmigrant Trail.
We'll be meeting each day at a super-fun venue right in the heart of town, Reiki Kitchen. Mornings will begin with fresh local bakery treats and coffee, and the wonderful chefs at Reiki kitchen will cater our lunch. Stay in one of nearby bed and breakfasts or hotels and walk the town, shop, and enjoy spring in the Sierras!
September 26 -27, 2019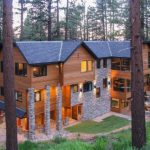 South Lake Tahoe, CA ~ One of the most beautiful vacation destinations in the West! Consider attending the Plotting Madness and/or Self-Publishing Boot Camps that will be held back-to-back with this Scene Mastery Boot Camp. This is our trademark location, where we hold our boot camp in a gorgeous private home with spacious decks, hot tub, fireplaces, and hiking trails out your door. A full gourmet breakfast is included for those staying at the house (contact us for rates and to reserve your room). If you don't want to stay with us at the house, there will be limited spaces for day attendees. So get your boot camp ticket right away!
Note: This has been changed to a 2-day mini scene boot camp for Thursday and Friday. Cost is only $100!
October 20 – 24, 2019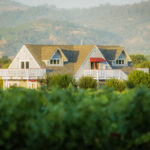 Geyserville, CA ~ The wine country region of Sonoma County provides a sublime backdrop for our Scene Mastery Boot Camp. We'll be holding our sessions in the newly renovated Geyserville Hotel, a short hop to dozens of local wineries (yes, wine tasting is in the schedule!) and town. We chose Geyserville not just for its great wineries but because it's a bit off the beatn path, away from the crush of tourists and traffic endemic to the Napa region.
Book your room at the Geyserville Inn (be sure to mention the boot camp and get a reduced rate!). Lunch at the inn each day is included in your boot camp ticket.
November 3 – 7, 2019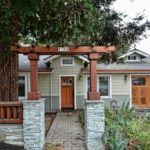 Pacific Grove, CA ~ Our Pacifc Grove boot camp will be held in a spectacular home, close to beaches and the towns of Monterey and Carmel by the Sea. A limited number of rooms will be available in the house, so be sure to contact us to reserve your room. If you choose to stay elsewhere, there are plenty of lodging choices nearby. Those staying in the house will get full gourmet breakfast, and all attendees get lunch (and lots of coffee, of course!).
Be sure to stay extra days in the area to see the sites, including the Monterey Bay Aquarium, the Cannery, and the famous 17-Mile Drive. You might even see some sea otters snoozing in the kelp!
Schedule:
Sunday 4- 6: Meet and Greet (location TBD). Meet your instructors and fellow boot-campers as you enjoy snacks and drinks. Pick up your folder and get your homework assignment for Monday. Mornings we'll be learning, critiquing, and discussing scenes (your own and those from published novels). Afternoons, we'll be hands on, working on our scenes, critiquing in small groups, and sharing our revisions and insights learned.
Monday – Wednesday:
Coffee time 8:00 – 9:00 a.m.
Class: 9:00 a.m. – 12:00 p.m.
Lunch: 12:00 – 1:00 (included in price)
Class: 1:15 – 5:00 p.m.
Accommodations and Meals:
Lodging and meals are not included in the boot camp price. Attendees must make their own local room reservations (or book rooms in the rented house by contacting us). Snacks and drinks will be provided. Note: Lunch is included for those attending the boot camps (breakfast is also provided for those staying at the private homes we rent). We welcome spouses/partners to stay at the houses too (a small extra fee is charged to cover meals).
Registration:
Registration fee includes: three full days of writing instruction and all handout materials. And always: coffee!
The cost of the three-day workshop is as follows:
Early Bird rate: $300 (see event pages for details)
Regular Rate: $360
Fees must be paid in full at the time of registration.
Cancellation Policy:
Full refund for the boot camp less a $50 processing fee if you cancel at least sixty days before the event begins.
Attendees who cancel within sixty days before the event will not be given any refund unless their spot is subsequently filled (full refund less $50).
If the workshop is full at the time you try to register, you can put your name on the wait list and we will contact you ASAP if a space becomes available.
For more information, please send us an email at writingforlifeworkshops@gmail.com.
Your Instructors: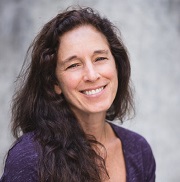 Susanne (C. S.) Lakin is a writing coach, copyeditor, award-winning blogger, and author of more than thirty books, fiction and nonfiction. Her blog, Live Write Thrive, features more than 2 million words of instruction in novel-writing craft, insights into book marketing, and tips on the writing life.
Her Writer's Toolbox series of books goes in depth into the craft of writing novels and being a productive and proficient writer. She teaches writing workshops around the US, as well as speaks and facilitates at writers' conferences.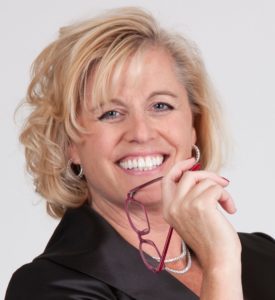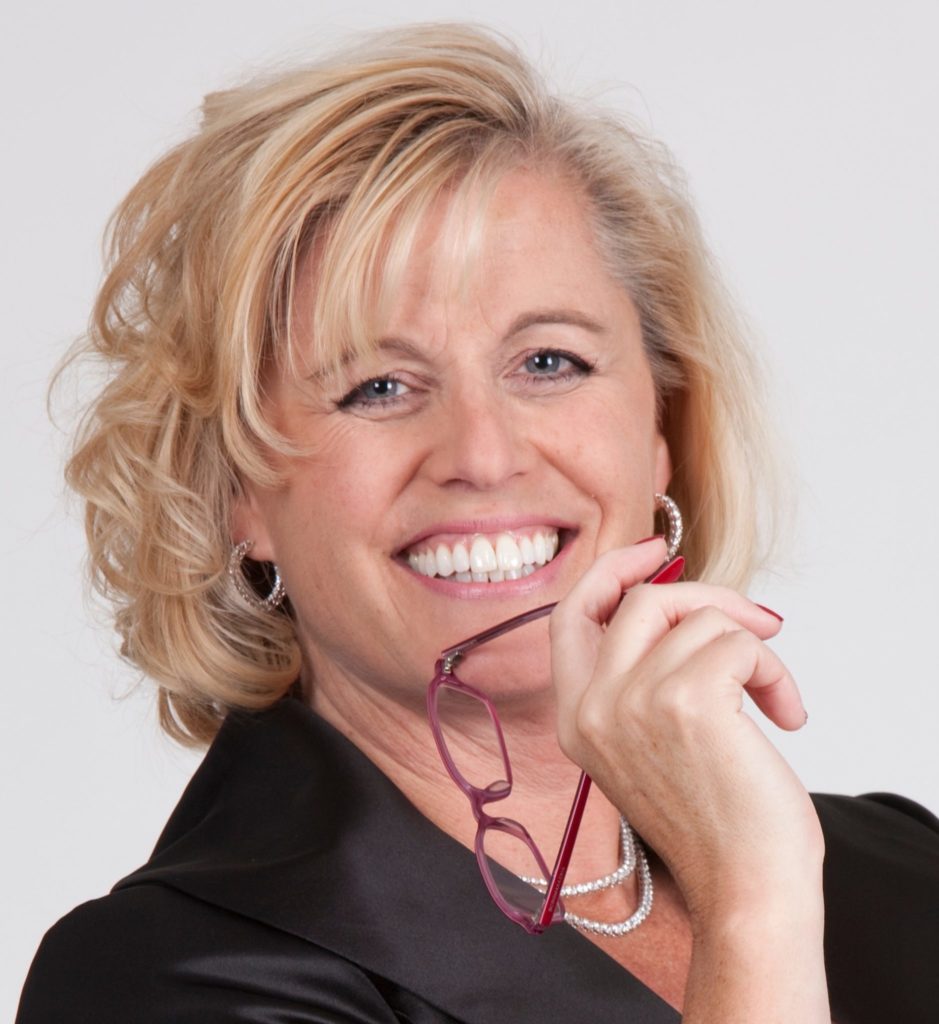 Catharine Bramkamp is a successful writing coach bringing her clients from idea to published book and beyond.  She has written 17 novels and 3 books on writing.  Her poetry appears in over a dozen anthologies including And The Beats Go On (she was editor as well) and the chapbook Ammonia Sunrise(Finishing Line Press). Her current book, Don't Write Like We Talk, is based on her co-producer experience creating 200+  episodes  of the Newbie Writers Podcast.
Everyone has a story, sometimes you need help with the words.